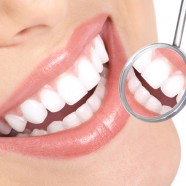 You're most likely mindful that dental healthcare is crucial for maintaining your smile – as well as critical to your overall health and wellness.
Oral healthcare has actually been linked to overall health. Healthy and balanced teeth as well as gums equate to a healthy and balanced heart, healthy and balanced cholesterol levels and a lower chance of depression.
Researchers have discovered that grinning could give you as much happiness as eating 2,000 chocolate bars, but if your smile doesn't make you want to… well, smile, contact Guildford Family Dental today.
The initial step is making a reservation for a comprehensive dental assessment. Generally, we advise scheduling one examination every 6 months but if you're dealing with gum disease, you might want to schedule it more frequently, according to your dentist's advice.
During the exam, our team of dental health care experts will examine the health of your teeth and gums, take xrays of your smile, as well as examine your mouth for signs of oral cancer, tooth decay as well as gum disease.
You'll finish off the exam with a meticulous dental hygiene clean-up where one of our professional dental hygienists will remove most of the plaque on your teeth – plaque build-up can create tooth decay as well as tooth loss – and your teeth will be polish to take out any kind of persistent spots.
There you have it: our behind the scenes look at a dental appointment. Experience it for yourself by booking an appointment today!