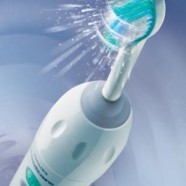 If you're questioning whether it's better to make use of a normal toothbrush or an electric toothbrush for your orthodontic treatment, here's why an electric toothbrush could be the better choice for your smile:
Electric Toothbrushes are suitable if you have difficulty brushing with a normal toothbrush
If you experience joint inflammations, MS or any other ailment that makes brushing with a manual toothbrush difficult, an electric powered toothbrush can easily aid you keep your smile happy and also healthy. Though some electric tooth brushes can be on the larger side, battery-powered electric toothbrushes are comparably the same weight as a manual toothbrush.
Electric Toothbrushes may get in harder to clean places in your mouth
Electric toothbrushes have a smaller, spinning (oscillating) head that can be easier to move around your teeth as well as gums compared to the standard hand-operated toothbrush heads. This might mean that your smile remains without plaque and tartar build-up and has much less chances of gum disease, dental caries and also tooth loss.
Electric Toothbrushes are a lot more affordable than you think
Wall-charging electric toothbrushes can be an expensive financial investment in your oral healthcare. Nonetheless, battery-powered electric toothbrushes could set you back as little as $5 and may also provide you with a clean that's comparable to the  more expensive electric toothbrushes. Studies have shown that electric toothbrushes are just as successful as hand-operated toothbrushes – and also sometimes, a lot more effective at taking out oral plaque buildup.
For a gorgeous, healthy and balanced smile, clean your teeth a minimum of twice daily, floss at least once a day and also see your Surrey dentist, Guildford Family Dental, at the very least every 6 months.