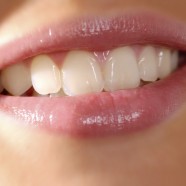 According to a recent survey, 28 % of toddlers have cavities. If you would like to keep your child's smile free of cavities and other issues, read on for valuable tips:
Tip # 1: Practice Tooth Cleaning
Simple things like letting your child choose the colour of their toothbrush may make tooth cleaning an enjoyable, bonding experience and promote a healthy attitude towards dental hygiene. If your child does not like toothbrushes, try a musical toothbrush or one inspired by their favourite cartoon or superheroes.
Tip # 2: Play Dental Games
Others have recognized the benefit of readying your child for the dentist. The best way to prepare your child for a great visit to the dentist is to practice dental games, teach them how to open their mouths for an oral checkup and help your child understand the importance of oral health care.
Tip # 3: Don't Outline Oral Health Care
If your kid sees you adequately brushing and flossing your teeth, they're likely to want to follow your behavior. You can easily describe to them after you have actually cleaned your teeth and flossed for a total of 10 mins how you've battled away evil cavity-causing germs that may decay your teeth.