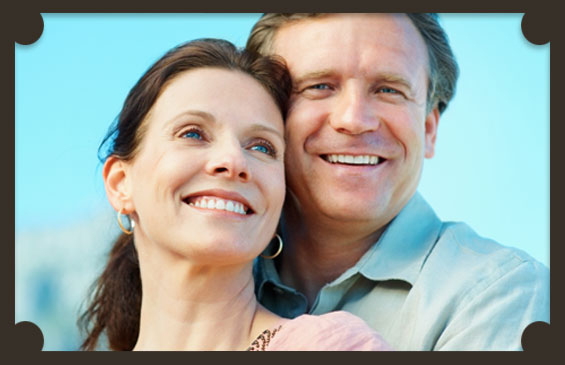 If your smile is missing a few key elements to make it truly yours, contact Guildford Family Dental today to schedule a consultation and learn what restorative dentistry can do for your smile and your self-esteem.
Q: Are dentures painful to wear? What other options do I have if I don't want dentures?
A: Current dental technology has made dentures the best fit possible for you. If your dentures don't fit comfortably, please get in touch with the team at Guildford Family Dental and we'll help adjust your dentures for a perfect fit and a natural-looking smile.
Alternatively, if your surrounding teeth are in good health, you can opt for a bridge that can be attached to adjacent teeth and give you a strong, healthy smile.
Q: What are crowns? Why do I need one?
Crowns or caps are fabricated out of a variety of materials (most commonly porcelain) and cover most or the top of your tooth after cavity removal. Crowns help restore the appearance and strength of your smile and give you your smile's functionality back so you can enjoy yourself again.
Q: What are the benefits of using a  HealOzone system?
We use the HealOzone system to deliver a safe, controlled dose of ozone, a natural element that can help reduce the number of cavity-causing bacteria in your mouth and remineralise your teeth. Ozone has been shown to destroy 99.9% of cavity causing bacteria in just 20 seconds, and the remineralisation kit you will receive after treatment can complete the strengthening  process in just a few weeks. Needle free ozone restorations can also help with root canal therapy.
Q: How can I prevent cavities?
As mentioned above, needle free restoration can help destroy most of the bacteria in your mouth that causes cavities. We advise a proper oral health care routine that involves regular brushing and flossing as well as regular dental cleanings and checkups at Guildford Family Dental. We also recommend dental sealants if you're particularly prone to cavities or if you would like additional protection against cavities.
Interested in booking an appointment at Guildford Family Dental or have questions regarding restorative dentistry and oral health care? Contact us today!