Why Choose Guildford Family Dental?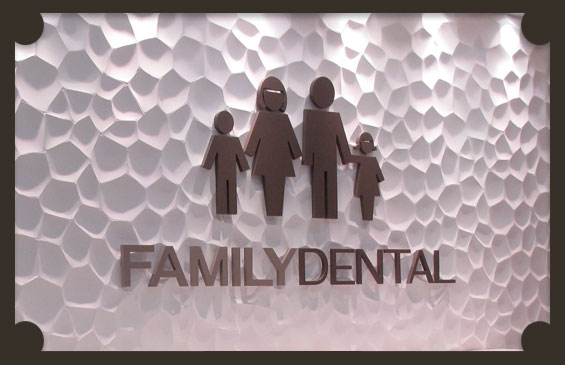 Guildford Family Dental is your most convenient choice for Surrey dentist. Located at the newly-renovated Guildford Town Centre, Guildford Family Dental offers you specialized, caring dental care for your smile.
Each one of our patients has their own individual needs and dreams for their smile, and our team understands those needs and dreams. We always listen to you and work with you to craft your perfect smile.
Dr. Hossein Sarrafan
Dr. Hossein Sarrafan, General Dentist, received his Dental Degree with Honors in Iran, where he maintained a private practice and a position as a Clinical Instructor for several years before coming to Canada. He has 16 years plus of experience, specializing in Cosmetic Dentistry, Endodontics and Oral Surgery. Dr. Sarrafan is a clinical instructor at the UBC Faculty of Dentistry and a member of the Dental Organization for Conscious Sedation (DOCS), a member of the American Academy of Cosmetic Dentistry, a member of the College of Dental Surgeons of BC and a member of the British Columbia Dental Association (BCDA).
Dr. Sarrafan has complete advanced courses in Invisalign clear braces, Cosmetic dentistry, Conscious Oral sedation, Laser dentistry (level I and II), dental implants and advance rotary endodontics.
Dr. Ishvinder Bajaj
Dr. Bajaj, General Dentist, earned her Doctor of dental surgery degree with Honours from University of Toronto. Practicing for over 15 years has allowed Dr. Bajaj to stay abreast with latest treatments so that she can offer patients comfortable dental care. She is interested in all the aspects of dentistry.
Dr. Amir Najafi
General Dentist, Bio coming soon!
Dr. Felix Zhang
Dr. Felix Zhang, General Dentist, is a well-known, experienced dentist given both his extensive international education and his experience at Sierra Dental in Calgary, Alberta. Dr. Zhang received his undergraduate and masters degree in dentistry and oral surgery in China, where he practiced as an oral surgeon before moving to Canada.
Office Staff
Pam (Manager)
Manisha (Reception)
Melani (Receptionist)
Cecilia (Receptionist)

Malyn (Receptionist)

Janet (Receptionist)

Jasmine (Receptionist)

Blanche (CDA)
Razia (CDA)
Hanan (CDA)
Marites (CDA)
Anna (Hygienist)
Darrin (Hygienist)
If you would like to book an appointment and discover what individualized care can mean for your smile, contact Guildford Family Dental today!
---
Guildford Family Dental Dr. Hossein Sarrafan, Dr. Omid Shafiey, Dr. Amin Shivji, and Dr. Suphattra Lertruchikun.